Maya Jane Coles - Essential Mix (2013-05-04)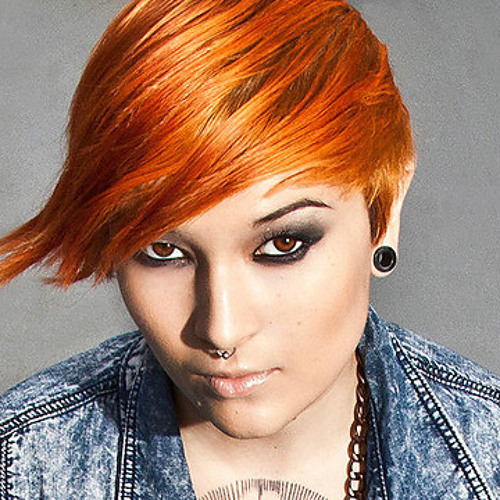 MAYA JANE COLES: Essential Mix Two Timer In Under Two Years
It is a great honor for a DJ to be invited to play a set for BBC's world-renowned Essential Mix, and many great electronic music acts go through their entire careers without ever playing even a single one. Although some older and more experienced DJs have appeared on the program multiple times particularly in the late 90s/early 00s (read: Sasha appearing 28 times or Oakenfold appearing on 36 mixes), to take control of the Essential Mix decks on multiple occasions a DJ needs to be the crème de la crème, especiallyin this day and age of electronic music. 
Maya Jane Coles has been producing music since 2008 and played her first Essential Mix at the age of 23 on July 9, 2011. After achieving critical acclaim with her infectious 2010 hit, "What They Say", she gained international attention and quickly flew to the top ranks of world-class electronic music producers. 
She is a highly talented individual with a hyperfocus on the deep and tech house scene and her second Essential Mix less than two years after her debut is undeniable proof that she is here to stay. The mix kicks off on a slower note but by the hour mark you'll probably be jumping out of your chair if you're like me. After another full hour of refined deep and dark house tunes, by the end of the mix you'll be praying for her to play on. More MJC here.
TRACKLISTING
01. The Poet - Rain On April (Yves Le Groove Mix) [OT RECORDS]
02. Joe Stawarz - Suite B [SOMA QUALITY RECORDINGS]
03. [a]pendics.shuffle - Heavy Burdens High feat. Blakkat (Safeword Remix) [ADJUNCT AUDIO]
04. Deep Guys - Roomba (Oceanic Mix) [OT RECORDS]
05. Francesco Rossi - Paper Aeroplane feat. JS & A [D:VISION]
06. Linus Quick - There Shall Be Light (Mike Maass Remix) [WAYWARD MUSIC]
07. [unknown] - Unknown
08. Anonym - I Can't [VAKANT]
09. Jordan Lieb - Dreams From The Ghetto [SUPERFREQ]
10. P. Wiltshire - Closer [HYPERCOLOUR]
11. Nick Galemore - Pt. 1 [KINDISCH]
12. Maya Jane Coles - Everything feat. Karin Park [I/AM/ME]
13. Rodriguez Jr. - Satellite [MOBILEE]
14. Nana K. - Old's Cool [RECOVERY TECH]
15. Weltenwandler - Departure [ELECTROPHIL RECORDS]
16. Mad_Us - Hypnoze (Luca Bear Remix) [ARMONIA]
17. Riva Starr & Rssll - Absence (Adam Port Remix) [SNATCH! RECORDS]
18. Marbert Rocel - Small Hours (Daniel Stefanik Remix) [COMPOST]
19. Juliano Silva - 1000 Miles [EON5]
20. LPZ - Council Fonk
21. Deetron - Out Of My Head feat. Ovasoul7 (KiNK Vocal Mix) [MUSIC MAN RECORDS]
22. Alex Piccini & Marka T - Suite Yourself [AMAZING RECORDS]
23. Gianni Amoroso - No Matter How Far [MORNING MOOD RECORDS]
24. Sivesgaard - In The Night (Blond:ish Remix) [EKLEKTISCH]
25. Frederick Alonso - 96 (Tech Mix) [STAB RECORDINGS]
26. Paul Mad - Undes (Alex Piccini remix) [DEEP BEEP RECORDS]
27. Ella Fitzgerald - Blue Skies (Maya Jane Coles Remix)
28. Knox - Fault [LAST NIGHT ON EARTH]